Cats land three-star DT Tyler Gant on last day of official visit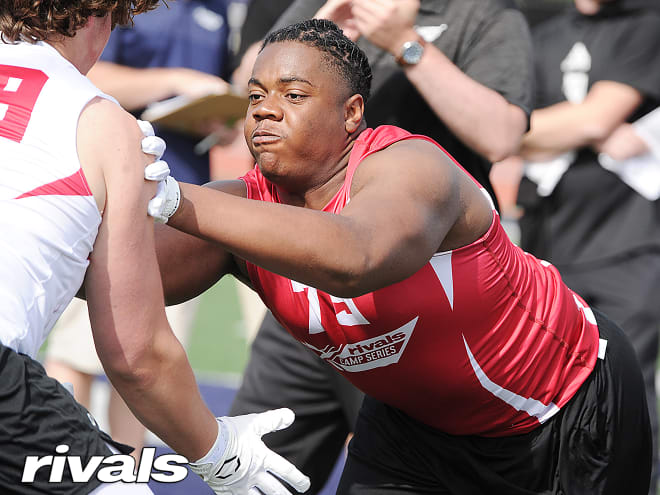 Tyler Gant was very deliberate throughout the recruiting process, taking some 16 visits to nine different schools.
But his second visit to Northwestern, and his first official visit overall, was enough for him to decide to become a Wildcat.
The three-star defensive tackle from St. Louis Christian Brothers College High announced his commitment to Northwestern on Sunday to become the first defensive lineman in the Wildcats' 2023 class.
Gant chose Northwestern over 19 other scholarship offers, including 15 from other Power Five schools. A total of six Big Ten programs offered him, and he visited Iowa, Iowa State and Wisconsin multiple times.
Gant picked up his offer from Northwestern on March 12, during an unofficial visit. A 4.0+ GPA student, Gant told WildcatReport that the school's outstanding academics and long-tenured coaching staff impressed him.
A 6-foot-4, 280-pounder, Gant totaled 73 tackles, 15 TFL, five sacks and two interceptions for CBC last season. He also opened eyes with his standout performance at a Rivals Camp Series event in Indianapolis in April.
Gant was one of 18 official visitors Northwestern hosted this weekend. The visit has already proven to be productive; WildcatReport has confirmed one other prospect who committed on Friday but has yet to announce his decision.