Horton-Tucker shows off skills for NU coaches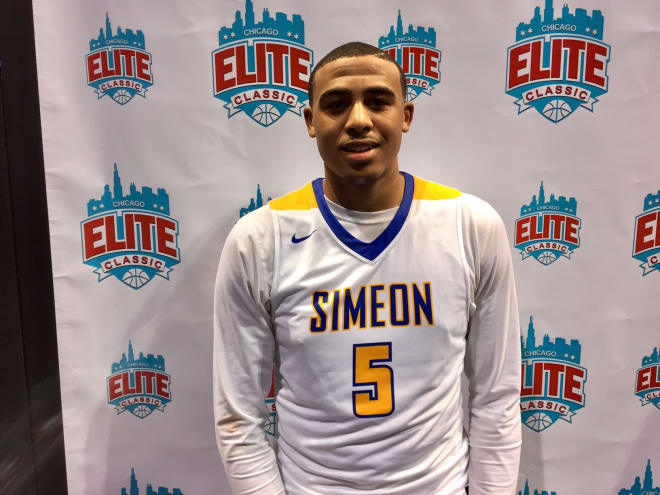 Top Northwestern target Talen Horton-Tucker got a chance to show off his skills in front of Wildcat coaches last week.
The four-star 2018 wing from Chicago averaged 18.2 points, 7 rebounds and 1 assist per game playing for Team Rose at the Adidas Gauntlet Finale in Spartanburg, S.C.
Horton-Tucker, the No. 102 player in the country, told WildcatReport that head coach Chris Collins and assistants Armon Gates and Brian James were all in the stands to watch him play at some point. Team Rose played five games in the tournament, winning just one.
Collins was already in the South, watching prospects Saddiq Bey and Miller Kopp at the Under Armour Association Finals in Atlanta. He then popped up to Spartanburg to keep tabs on Horton-Tucker.
Those three Rivals150 targets – Bey, Kopp and Horton-Tucker – are vying for the last two spots in Northwestern's 2018 class. The Wildcats already secured commitments from four-star point guard Jordan Lathon and four-star forward Pete Nance in June.
Horton-Tucker shot 42 percent (34-of-81) from the floor and 37.5 percent (12-of-32) from beyond the arc over the five games. He had 21 points and 7 rebounds against Team Arsenal, and 14 points and 8 rebounds against the Compton Magic on Thursday. He followed that up with 20 and 11 against Chauncey Billups Elite, and 23 and 5 against the Exum Elite Utah Prospects. In his final game, on Saturday, he put up 13 and 4 against Gamepoint Pump N Run.
The 6-foot-5 Horton-Tucker had five combined assists in his first two games on Thursday, but then didn't register another one. He had a total of 9 rebounds, 6 blocks and 6 steals over the five games.
Horton-Tucker was playing in his first tournament as a member of Team Rose. He had previously been with the Mac Irvin Fire on the Nike EYBL circuit. He was tied for second on the team in scoring with 91 total points in Spartanburg.
Northwestern offered Horton-Tucker last fall. He has consistently mentioned NU as one of the programs recruiting him the hardest throughout his recruitment.
More on Northwestern basketball recruiting from WildcatReport: